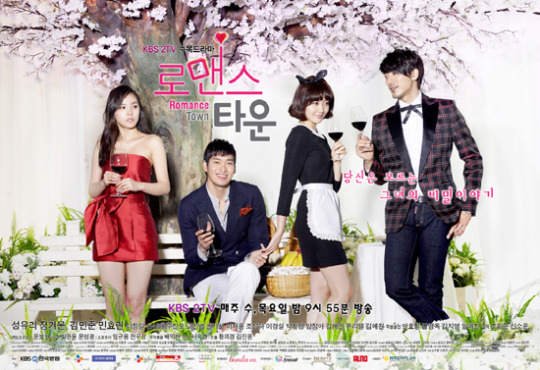 Title: Romance Town
Also Known As: 로맨스 타운
Broadcast Date: May, 2011
English Subs: Yes
Total Episodes: 20
Casts: Jung Gyu Woon, Kim Min Joon, Lee Jae Yong, Min Hyo Rin, Sung Yu Ri
Status: Complete
Summary/Reviews:

The story of domestic help who work for rich households. No Soon Geum is one of these housekeepers; despite the master-maid heirarchy, she's bold, fearless, and unafraid of doing hard work in order to support herself. As a child, Soon Geum had dreamt of living a grand life in a Cinderella story, complete with her own white knight, but that dream had faded as reality took over. However, she reaches a turning point in her life when she is hired as a maid for the rich and handsome Kang Gun Woo.